Licensed non denominational wedding ministers / officiates. Specializing in "Non traditional weddings in non traditional settings".
Serving all areas of Ohio and West Virginia.
2018 is my 17th year serving Ohio and 10th year serving West Virginia
In 2017 my wife Deborah decided to join me in the business.
Contact us when you want a wedding minister/officiate to travel to your location and perform the ceremony that you choose!

Various reasons exist for having a non traditional wedding. Perhaps this is the second or third time around. Maybe a church wedding is not for you. Maybe you just want something that is unique to you. Whatever your reasons - Weddings by Jester can help make your wedding day special.

It is not our intent to take anything away from local clergy but we would like to enhance the couples choices when planning their wedding day.
So if you are planning your wedding in Cincinnati, Columbus, Cleveland, Toledo, Dayton, Akron, Athens, Huntington, Parkersburg, Bexley or locations anywhere near these large cities, we can cover it.
Call Donald at: (740) 656-2527
Call Deborah at: (740) 656-3757
E-mail: Weddingsbyjester (at) yahoo (dot) com
Easy as 1-2-3

1st: We like to meet with the couple to discuss how they would like the ceremony to be and get a feel for how they expect the ceremony to flow. We provide samples of ceremonies & vows for the couple to look over and maybe get a few ideas from. Also this gives the couple an opportunity to interview us! You are under NO obligation to hire us for your wedding but if you do then a $50.00 non-refundable retainer fee is required to guarantee the date & time and we go to steps 2 & 3.

2nd: Rehearsal - if needed. At the rehearsal we may offer helpful hints & suggestions, if asked, but in no way do we "run the show". We will stay and do walk throughs as long as it takes until everyone feels comfortable with the ceremony. Rehearsal fees are extra.

3rd: On the wedding day we try to arrive at the location at least 30 minutes before start time. We do realize that sometimes important guests may arrive late and the couple wishes to not start the ceremony until they arrive. This is OK with us and there are NO additional charges if we start a little late. We will stay afterwards for a photo shoot but only if asked to do so. Remember, we will already be in a lot of your pictures.

Also it is appreciated but not necessary to invite us to stay for the reception. Many times we may have another wedding to officiate and must leave after your ceremony.

After signing the marriage license we file it with the court of jurisdiction.

And if you need a CD of wedding songs, we have one available.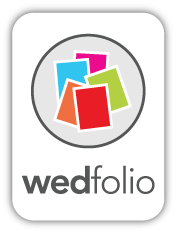 wedding